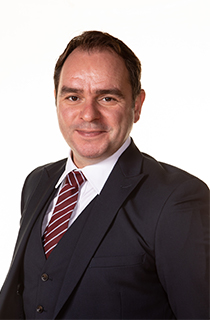 Welcome to Burnside College. We are an 11 to 18 all through secondary school set in the heart of Wallsend.
Wallsend has a proud history; from the Roman fort of Segedunum to the strong industrial heritage in mining and ship building. At Burnside, we're proud of the history of our community and aim to take pride in all that we do. We know the value of working hard and being ambitious in order to change the world around us. We also devote a significant amount of time to the personal development of students, to ensure that all young people develop the character as well as education and skills to be successful and responsible citizens.
At Burnside college we promote a strong culture of respect. We are a community and as such there are good relationships between staff and students. The young people who attend Burnside trust staff and know that they will be well supported to be the best that they can be. Our students are polite and friendly and respect one another's differences. At Burnside, bullying of any kind is not tolerated.
Our school has been on a rapid journey of improvement, with results rising year on year and achievement is now above the national average. Results in our outstanding sixth form are now in the top 5% nationally.
I'm proud to share with you the story of our school. If you would like to learn more about our state of the art facilities, wonderful learning environment, or welcoming school community, please visit burnsidecollege.org.uk or get in touch.
Mr D Jamieson
Headteacher